We are pleased to introduce you to our team of Real Estate Support Professionals here at Hello Leverage.  The hardworking individuals dedicated to the success and growth of your real estate business. 
Amanda Churchwell
Founder/Owner
Amanda Churchwell founded Hello Leverage in 2012 to assist Realtors with transaction coordination; adding a listing coordination division in 2014 and marketing services in 2017. With many years of experience as a Realtor herself, she knows the intricate details involved in a Real Estate transaction. Her extensive background in customer service and sales drive her passion for connecting with other professionals and building a strong rapport quickly. Her experience includes not only selling real estate, but also broker compliance, training new agents and assisting with brokerage office management.
Amanda created the company out of the desire to work from home to improve the quality of life for her family, and she quickly realized that she could share this same opportunity with other talented professionals – and this is what gets her up every day!   This drive is what earned her company the Entreleadership Momentum Award in 2019.
Amanda's personal mission is to improve the quality of life for everyone her business touches and to provide opportunity for growth and personal development for as many people as possible.  Actively involved in her community, Amanda also currently serves on the Board of Directors for NARESP, National Association of Real Estate Support Professionals.  At home, you will find Amanda along with her two daughters, son, and amazing husband having a dance party in their living room or snuggled up on the couch watching a movie.
Megan Waelde
Director of Operations
With a banking management background of 12 years, Megan brings her love of direct customer service plus her enthusiasm for numbers to the dynamic, ever changing role of Director of Operations. Prior to Hello Leverage, she served as the Accounting Manager for a property management company where she learned the ins and outs of the real estate world. She joined Hello Leverage as a Listings and Marketing Coordinator. Her experiences helped her bring her new role to life in the organization.
Megan believes in customer service first. She's always striving to better help her clients reach the next level in their business. She stays on top of news and trends to make sure the products and services are beneficial and up to date. She thrives on efficiency and is a true advocate of personal development and is always looking for ways to grow herself and the business.
Megan lives in East Cobb with her husband, two young boys, dog, cat and hamster. In her free time…wait, what free time?! On weekends, you'll find her on all the sports fields, hiking, camping, or visiting local festivals. She is an active member of her church and looks for any excuse to visit her favorite vacation spot, the sandy white sugar beaches of the Gulf of Mexico. Her daily routine always consists of gratitude, goal setting, and some form of exercise, might it be running, high-intensity interval training or weight training.
Denise Salvi
Director of Sales + Client Relations

Nestled in the heart of the Blue Ridge Mountains in Roanoke, VA, Denise likes to stay busy! She and her high school sweetheart have twins and an older son that plays college football at Hampden-Sydney College! Together, the 5 of them lead a very active lifestyle that usually involves a sporting field of some sort, a workout, or a traveling adventure. If you find Denise with free time, she will probably have a book in her hand as well. With a love for health and fitness, Denise has stayed busy the last 8 years as a health and wellness coach and running her own small business. With a heart for people, organization, leadership, real estate, and working from home, Hello Leverage seemed like a great next step! She loves using her organizational skills and putting her detail-oriented mind to work for her clients, ensuring that no small detail gets lost in the shuffle. Communicating with her clients is the highlight of her day!
Ana Rodriguez
Director of Talent and Development
Ana Rodriguez is a New York native who thrives in a fast-paced environment, which makes managing transaction coordination the perfect job for her! Ana holds a degree in Education (which she attributes her immense patience and poised demeanor to) as well as a degree in Business Management and Administration.  Her love for Real Estate began six years ago, after purchasing her own home in Johns Creek. Ana realized how important the home buying & selling process is and wanted to help make it as seamless as possible for others. She creates processes, checklists, and procedures for our coordinators behind the scenes, ensures we are delivering a 5 Diamond Service to our clients, and keeps everyone up to date on the latest Real Estate trends. She is always excited to explore new contracts in new states and nail down a new process! Ana keeps active with her children; Christopher, Ariana & Juliana. On the weekends, you can hear her from the football stands cheering on her football star, coaching her daughter's Cheerleading Squad, and chasing her toddler away from the field! Go Hooch!
Trish Hanke
Director of Marketing
Growing up in the real estate world, Trish spent her youth helping out at her parents' real estate company in the Branson, MO. This was where she found her passion for marketing.  Trish's professional background includes seven years producing national golf talk radio shows for SiriusXM Satellite Radio, as well as leading a full-service marketing firm as Director of Marketing.
In 2011, Hanke launched ish Marketing, a small-ish marketing company that works hand in hand with clients to grow their business – building brand awareness and increase sales. Her areas of focus include brand development, marketing strategy and graphic design, with a special passion for helping real estate agents spend their marketing dollars wisely! She is active in the community and enjoys spending quality time around the dining table playing board games with her husband and their two adorable and spirited kiddos.
Ryan Salvi
 Expansion Director
With over 28 years of experience in sales, marketing and expansion, Ryan is bringing a customer service oriented background and a heart-felt desire to help others succeed to Hello Leverage. Ryan has close ties to Hello Leverage as his wife, Denise, is the Client Relationship Specialist. Married for over 22 years with 3 boys and 2 dogs, Ryan and his family stay active and busy. With one college football athlete and twin boys that play soccer, basketball and golf, Ryan can be found on a field of some sort most of the time. In his free time, Ryan enjoys coaching his clients as a health and wellness coach, crossfit with his wife, men's basketball leagues and anything competitive. Ryan and his wife also have a love for travel and running a health and wellness business. 
Ryan loves people and will go to great lengths to make everyone feel welcome and find their perfect fit with Hello Leverage. Ryan has found his perfect fit where he can love on people, create new relationships and help to grow the existing business to new levels. There are so many exciting opportunities ahead for Hello Leverage including the addition of Ryan.
Mary Katherine Adams
 Quality Assurance Specialist
As a  Quality Assurance Specialist, Mary Katherine is eager to help our clients succeed by listening to their needs, following through with close attention to detail, and delivering complete accuracy by the deadline. She comes to Hello Leverage with nearly 20 years of experience in business operations across several industries. After having earned a degree from The University of Georgia's Terry College of Business, she worked in Real Estate Financing, Heavy Civil Construction, and Not-for-Profit Business Development. Her expertise in administration and her desire to work with a company sharing her values, led her to join Hello Leverage. When not working, Mary Katherine enjoys spending time with her family, playing tennis, running, reading, and cooking. She stays involved in her church and community by volunteering often and believes the way to live her best life is by serving others.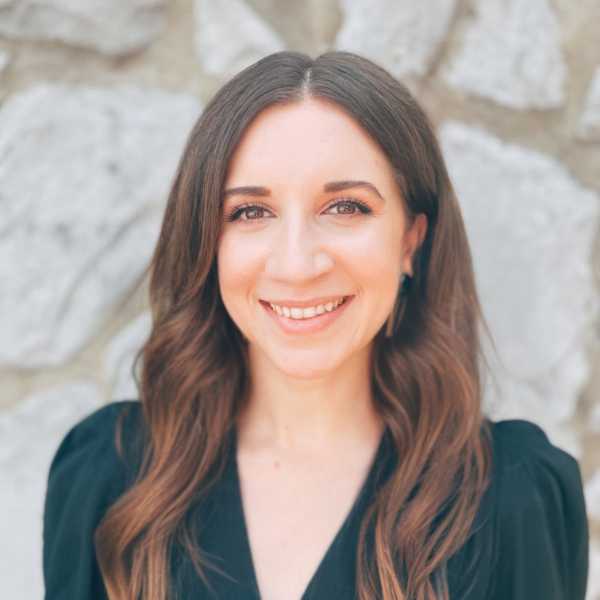 Rachel Wolfe
Listing and Marketing Coordinator
Rachel was born and raised in Northeast Ohio where she currently resides with her husband, stepson and cat, Milo. She has over 5 years of experience working in the real estate industry. Her career in real estate began when she was working as an Administrative Assistant for a local brokerage where she developed a passion for the industry. In 2019 she earned her real estate license while she was working full time and taking classes on the weekends. Rachel knows the ins and outs of listing and marketing a home and understands a client's needs. She strives to provide a top-notch experience for agents and clients that takes the stress out of selling real estate. When she's not working, you can find her spending time with her family and friends, collecting records, going to concerts or shopping for vintage clothes.
Marie Johns
Transaction Coordinator
Marie became a part of Hello Leverage team in 2017.  She believes her expert talent lies in the work she does behind the scenes to make sure each transaction is a great experience for all involved. Outside of work, Marie is a full-time mom to two young daughters that keep her busy with gymnastics and school activities. Marie takes pride in delivering her very best and has a great sense of accomplishment in her work, both as a mom and Transaction Coordinator!
Brittany Reed
Transaction Coordinator
Originally from New York, Brittany has found herself at home in Atlanta, GA. With a background in hospitality and event planning, she is passionate about helping her clients. Working as a Realtor for a couple years, she found herself loving the transaction side of the business. Brittany knows the ins and outs of what goes into making each transaction successful for both the clients and the agents. When she is not working you can find her spending time with family and friends and cheering on the Gamecocks. 
Anna Black
Transaction Coordinator
Anna lives and works in PA with her amazing husband and 3 crazy kids. She has 2 growing boys and 1 silly girl. When Anna isn't working or running around with the kids, she enjoys relaxing with her family and friends. Anna and her family love to travel and explore new places. One of their favorite places to visit is the warm beaches in OBX, North Carolina. Anna began her Real Estate career helping people buy and sell homes. She quickly realized she enjoys the back end of the business more. This led her to a career as a Transaction Coordinator. As a Transaction Coordinator, Anna strives to make sure every transaction runs smoothly and seamlessly!
Katie Martin
Transaction Coordinator
Katie was born and raised in Pittsburgh, PA and is a true "yinzer". She's been working in the real estate world for almost a decade, filling a variety of roles. Katie is all about the details and is a lover of systems. She looks forward to bringing her experience and expertise to Hello Leverage to help them have an even greater impact on the clients they serve. Katie is married to her best friend, Kevin. Together they have four boys and one princess. Their family enjoys doing anything and everything outdoors – fishing, camping, canoeing and cornhole to name a few. During her downtime Katie enjoys getting wrapped up in a good book.
Brittany Gonzalez 
Transaction Coordinator 
Brittany was born and raised in Georgia – A true Southern Belle! She married her high school sweetheart and resides in Hoschton with her husband, Nick, and two daughters, Sofia and Giana. Brittany's strong attention to detail and precision is what makes her the perfect fit for a Transaction Coordinator. Her love for Real Estate began as she started to assist family and friends through their home buying and selling process. When she is not managing transactions, Brittany enjoys watching her daughters play soccer and even partakes in playing the game with them! On the weekends, Brittany loves hosting get-togethers and spending quality time with family and loved ones. 
Kristin Plueard
Transaction Coordinator
Kristin has been a licensed agent for over 3 years and has a great deal of transaction experience under her belt. While working as an Agent, she grew to love the admin side of the transaction. She loves paying attention to detail, being organized, and completing tasks in a timely manner. Prior to being an Agent, she worked in customer service and admin for several years. Kristin believes in providing great service to our clients and strives to maintain a high standard. Kristin lives in Central, California with my husband. They have 3 children and 7 grandkids. Whenever possible, you will always find them hanging out together. They love to travel and their grandkids keep them busy with sports and school functions, but they love every minute of it.
Nichole Letourneau
Transaction Coordinator
Nichole has been in compliance and transaction coordinating for almost seven years, handling seven offices at one point! She is the proud momma of two boys and she's OBSESSED with animals – they have four dogs and three cats. Her husband and her love the outdoors and living in Knoxville, TN, they especially love the mountains. They're also HUGE Vols fans.
Miranda Silverthorn
Transaction Coordinator
Born and raised by evening colors, Miranda is no stranger to diversity, moving every few years, and forever wondering how best to answer the question, "So, where are you from?". The warmth and camaraderie of being a military brat and now military spouse helped shape her identity and set her down a path for hard work and giving back, all with the goal of building wealth by building others. Prior to starting a career in real estate, Miranda worked at GEICO as a claims examiner. The attention to detail, time management, and excellent communication required in claims processing is the very background that makes her a perfect fit as a real estate closing coordinator. Her ability to work with all manner of people in every frame of mind is a key component of her excellent people skills and is one of the reasons she is so personable and easygoing. Miranda strives to make sure that clients are 100% satisfied with every aspect of their real estate transaction experience by ensuring a smooth sailing from the very first appointment to the closing table.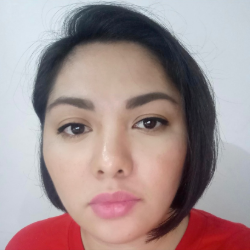 Beatriz Abeleda
Transaction Coordinator Assistant
Beatriz has been working from home for over 10 years. She was one of the very first to join the telecommuting bandwagon and loves that she is able to be a stay at home single mom to her son. When she's not supporting our awesome transaction coordinators, she's knitting, crocheting, cooking, writing calligraphy and paper cutting. She has over 10 years of customer service experience (Amazon, Target and Bellsouth) and believes that customer service is the new sales and marketing.
OUR VISION:
To create innovative solutions to reach more Realtors every year.
OUR MISSION: To build a company that impacts the quality of life for our clients, our team, and our families.
OUR VALUES: The core of who we are.
Innovation
One Step Ahead
Mastery
Commitment to Excellence
Transcend Expectations
Surpass the Standard
Interested in a new career with Hello Leverage?
We believe in building a company that impacts the quality of life not only for our clients, but our team and our families. We train, educate, attract and motivate because together, we achieve more. Check out our job opportunities today.

We can't wait to talk to you. 
Fill out the form below. We will be happy to answer your questions.